The Green Team charity has a community garden centre and café in West Park Goole, where volunteers have the opportunity to develop and share their skills with others.
Read about a volunteer's story in her own words:
Before joining The Green Team I had a good range of practical skills and qualifications, but my personal issues have held me back, and finding my feet has been a constant struggle. I volunteered at many different places in order to make myself get out more, but I became increasingly unmotivated and was feeling lost in life.
I'd initially visited The Green Team garden centre to buy plants and had a positive experience as a customer. I just had a good feeling about the place and wanted to learn more about plants and gardening, so I decided to become a volunteer.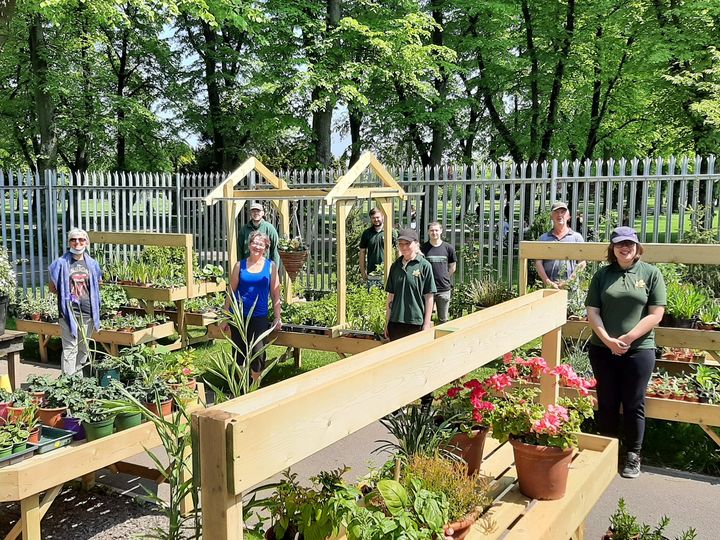 Of course I was very nervous to start with, but the staff and volunteers made me feel supported and appreciated.
And even though I struggle with social interaction, everyone is kind and easy to get along with. It's a relaxed, friendly atmosphere; and being able to work in the beautiful park among the trees and birds is a big highlight for me.
In this productive team environment I picked up many new skills and abilities. In just under a year I've been maintaining the flower beds, taking cuttings, propagating and growing plants, sowing seeds, potting seedlings and selling to customers. I've made Christmas wreaths and tree ornaments and painted designs on wine glasses using glass paints. And I've discovered I have a flair for planting up containers to make creatively inspired planters.
Selling our own creations and lovingly-grown plants to raise money for the charity is very rewarding. And being able to express myself, earning compliments and getting validation for my work has increased my sense of self-worth.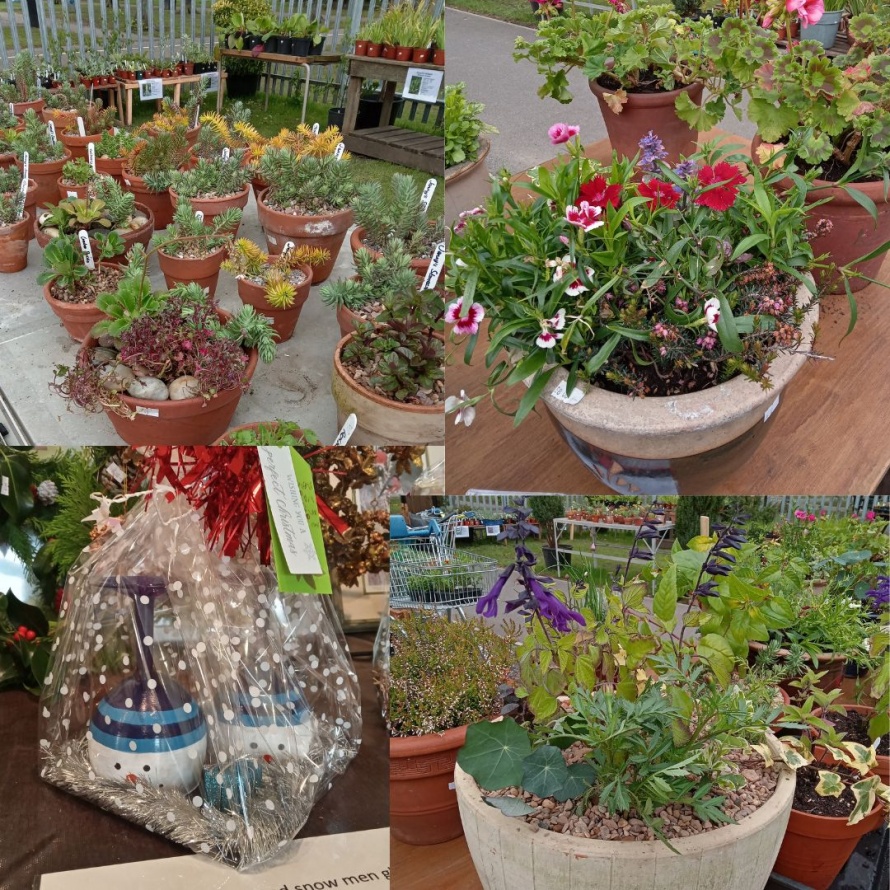 Since joining The Green Team I've started feeling a sense of purpose and I realised I'd started to look forward to something again.
I'm grateful for all the support that this opportunity has given me including everything that The Green Team stands for. I am without a doubt proud to be a part of this amazing charity.