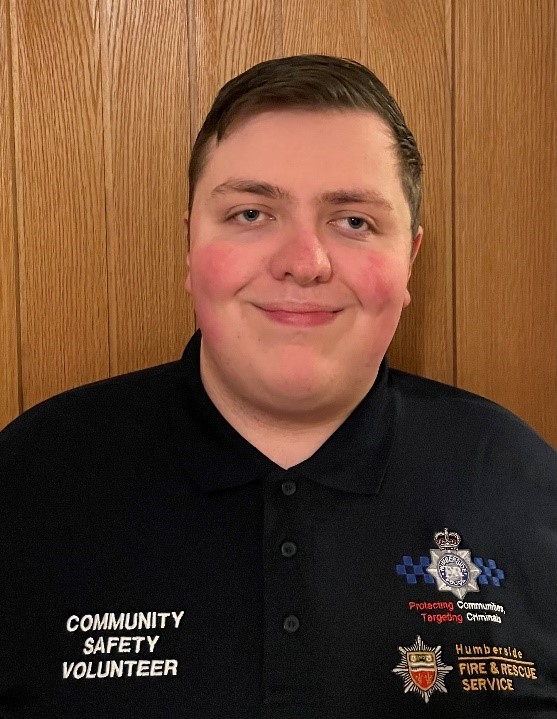 What roles do you cover as a volunteer?
My main volunteer role is within the Force Control Room as a switchboard volunteer. This role assists the Switchboard Operators with answering non-emergency 101 calls, directing them where they need to go within the force, de-escalating conflict-driven situations and escalating issues when they need a more urgent response.
I also volunteer as a police cadet leader. This involves mentoring and teaching young people about the role of the police in the community and helping them to increase their inter-personal skills through task-based exercises.
Why do you volunteer for the police?
I started as a volunteer police cadet leader in 2018 and moving into a Community Safety Volunteer role seemed like a natural progression for me. I didn't want to give up the foundation I had built for myself through the volunteer police cadet scheme and wanted to give back some of my time to help the next generation. The satisfaction you get from seeing people learn from you and then apply it in future lessons is really humbling.
Before I started volunteering, I was quite shy and introverted, so I wanted to improve my own ability to communicate with others. Now I can safely say I can speak to people in any kind of situation, whether that be conflict fuelled or in front of a large crowd when presenting. I also volunteer because it's something different to my normal job and I wanted to experience different areas of the force to diversify my policing knowledge.
How has volunteering impacted your life?
The experiences I have had during my time as a volunteer are amazing, and I have made memories that will last a lifetime. I am no longer shy, and the feeling you get through helping people is one that keeps motivating me to volunteer for the police.
Would you recommend volunteering, and if so, why?
I would 100% recommend volunteering. If you are interested in how the police works or want to experience what it's like before deciding to apply for a job in the force, it really does help to provide that insight. You meet some amazing people along the way, feel part of the wider police family, and that you are helping to make a difference in people's lives. If anyone is considering applying to be a volunteer, I would say just go for it, you will not be disappointed!